The Road Traffic Lawyer
Michael Lyon Solicitors Limited is a team of highly specialised and experienced road traffic lawyers representing clients charged with motoring offences throughout Scotland. We hold a unique position in the market place due to our outstanding track record for successfully defending road traffic cases over the last decade.
"This company should be the FIRST people you should speak to if you find yourself in a motoring legal predicament. Today they have sorted out an insurance mess for me that should not have got as far as it did - by my not seeking help in the first instance."
A. L.
"I cannot thank Ronnie Simpson enough for his kindness and professionalism in resolving a traumatising and distressing situation for me."
O. G.
"Michael Lyon Solicitors service was second to none! From my initial telephone call to representation in court, I couldn't have asked for a better outcome. Thank-you."
M. H.
"Can't recommend them highly enough. They had a dangerous driving charge reduced to a careless charge which allowed me to keep my license. Money well spent!"
J. M.
"Used Michael and his team more than once for speeding charges. Both times the cases were dealt with in the most professional way possible. Wouldn't think twice about recommending them"
R. V.
"Michael and his team were able to prove me innocent when facing a speeding camera charge in Glasgow. Both Michael and his colleague Ronnie were very friendly, professional, and reassuring!"
R. S.
Our Experience
We restricted our practice solely to the defence of road traffic prosecutions in 2007 and have not looked back since. Our head office is located on High Street in Glasgow and our second office opened in Dumfries, directly across from Dumfries Justice of the Peace and Sheriff Court, back in 2011 to deal with the high number of speeding prosecutions emanating from the M74. We also have offices in Inverness (opened 2018) and Edinburgh (opened 2019).
Over the years we have represented a broad range of clients from Police Officers to politicians and provided expert legal assistance in relation to thousands of road traffic cases in Scotland. Aside from regularly appearing in the Scottish media on matters of road traffic law over the last decade, Michael Lyon is also the accredited Consultant on the Road Traffic Offences and Disqualification section of The Stair Memorial Encyclopaedia, considered to be an essential text for solicitors practising road traffic law in Scotland.
Aside from representing individuals charged with road traffic offences, Michael Lyon is involved with training Justices of the Peace in relation to the interpretation and application of Scottish driving law, in particular how to approach speeding cases and exceptional hardship proofs. Our most recent talk was delivered to around 50 Justices of the Peace – these are the judges who may ultimately decide your fate.
If you are facing prosecution for any road traffic offence in Scotland, from dangerous driving down to a simple speeding charge, contact us today for expert legal representation. We can resolve many cases over the telephone free of charge.
Should the case merit legal representation, we will provide a clear fixed-fee payment plan quotation to secure the services of our team of expert road traffic lawyers.
Quick Search
Use our search facility to access the helpful information we have on our site.
Enter a keyword(s) in the box below to begin:
Meet the Team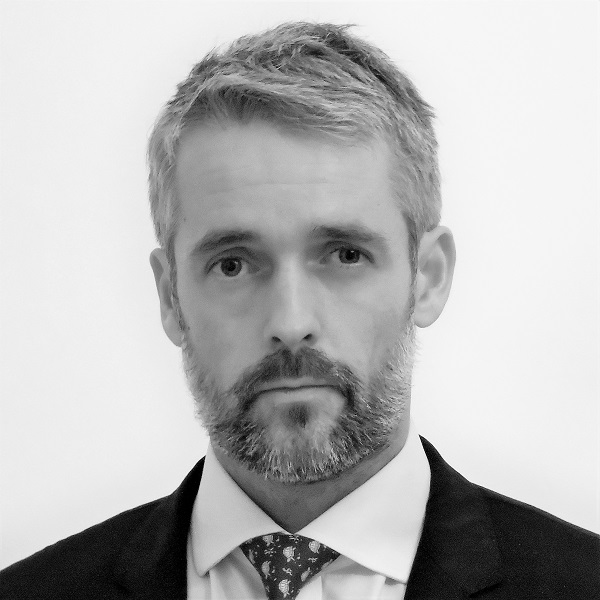 Michael Lyon
MICHAEL LYON is the original road traffic lawyer and has specialised exclusively in the defence of criminal road traffic matters since 2007. With an encyclopaedic knowledge of the law, Michael…
More About Us
Ronnie Simpson
RONNIE SIMPSON, is a former Procurator Fiscal Depute and his insight into the inner workings of the Crown provides a considerable advantage to our Firm. In addition to his legal…
More About Us
Gary Miller
GARY MILLER is a Solicitor Advocate (which means he can appear in the High Court of Justiciary) and works as a Consultant to our Firm. A veteran of over 100 jury trials, and with...
More About Us
Reviews
The reviews displayed below are taken directly from our independent Google Reviews.
You can access those reviews directly by clicking on the 'Read All' button above. For more reviews you can also visit our TrustPilot page.
Having found myself in a daunting situation being charged with dangerous driving due to missing the throw back arrows before a hidden dip, this caused my vehicle to collide with another vehicle therefore I initially sought legal advice from Scullion Law Hamilton. I was told in their opinion it is the worst case thay have seen without a fatality and to take my 'medicine' and accept the charge and I would be 'lucky' to escape with only a driving ban and community service. Concerned with what we had been advised, my wife contacted The Road Traffic Lawyer and spoke to Michael over the phone and my wife explained what Scullion Law had advised us. Michael was very professional and helpful from the offset and he arranged an appointment for me to meet and discuss my case and advise what options we had. Having met Ronnie, he was also very professional and we discussed the charge and possible outcomes. He was very honest with me and understood it was a mistake and agreed that the case would be worth challenging as he did not think it was fair that I would loose my licence which i really relied on for my work. Having got my conviction reduced to careless driving with points and a fine I am delighted I choose to appoint The Road Traffic Lawyers to fight my case. Ronnie was fantastic to work with and a very calming influence throughout with great advice and he helped to keep me on the road. Great firm and would highly recommend to anyone who finds themselves in trouble to use these guys over any other firm.
Highly recommended. Was wrongly charged with serious offence. Police seemed determined to throw the book at me. Contacted various 'road traffic expert' lawyers before being advised to try Michael Lyon Solicitors. Very glad I did! Spoke to Ronnie Simpson who took me through the process, from legal procedures, to costs, to court appearances. At every step of my 10 month ordeal, Ronnie's communication was 1st class. Always retuned calls/emails, kept me up to date with progress. Gave me complete confidence without false hope of a positive outcome. After a couple of court appearances, Ronnie managed to have the PF drop the case. Hopefully will never need him in the future, but would not hesitate to do so. Cannot praise highly enough.
I was charged with
Dangerous Driving
causing serious injury. From the outset Ronnie Simpson advised me this could possibly result in disqualification. He strongly advised me to challenge this as in his opinion the charge seemed excessive considering the circumstances and evidence available. Ronnie and the team kept me informed throughout the process and engaged an expert who compiled a Defence Collision Report supporting my case. Along with this Ronnie challenged the Procurator Fiscal on the severity of charge and successfully managed to negotiate a lesser charge of Careless driving,resulting in 6 points and fine rather than disqualification. A good result and allowed me to continue in employment as driving was a essential part of my job. Ronnie and team were efficient and professional throughout case and kept me updated at all times,I would fully recommend anyone to contact them for advice in any Driving Related Prosecution. Tony
The professionalism of this organisation is on a level like no other. When my wife was charged with Dangerous Driving and facing the possibility of losing her licence there was only one number to call. Mr Lyon and his team looked after us from start to finish seeing the case through to the point that it was thrown out by the PF. We cannot thank you enough for getting us through a very difficult time in our lives. I would also like to give a special mention to Mr Simpson who we dealt with more frequently in respect of this matter, he is a credit to your organisation. If I require your assistance again I will not be calling anyone else and anyone I know who needs the best representation available I will be passing on your number. Thank you all once again, Robert
I contacted Michael Lyon Solicitors t/a The Road Traffic Lawyer when I felt was I wrongly accused of speeding.
After the alleged offence, I returned to the locus in Allandale and found that the sign alerting drivers to the change in speed limit was missing.
I had the benefit of Legal Expenses cover on my Car Insurance and I was made aware by this firm that I was legally entitled to choose my own Solicitor and not compelled to go with the Insurers designated panel
I had dealings with Martin Black, Ronnie Simpson and Michael Lyon and it was the latter who represented me in the JP Court. All of them had first class communication and kept me informed throughout.
It was believed by my Solicitor that the Crown should not be proceeding with the case but nevertheless, they opted to proceed.
Alongside, my photographic evidence, my Solicitor carried out a Freedom of Information request to the council which confirmed that the main sign had been knocked over in a RTA 2 months prior to my alleged offence and was not repaired until 1 month later.
This correlated with my evidence that the Police Officer who stopped me for the alleged offence claimed that there had been an increase in complaints from residents in the months prior over the increased speed of drivers in the area.
Michael Lyon managed to get one of the officers to concede that the complaint timescales clearly correlated with the date in which the missing sign was reported as damaged to the council.
This then resulted in a case of credibility as to whether I knew or reasonably ought to have been aware of the change in speed limit regardless of the missing sign and based on the remaining signage present. It was my position that based on my photographic evidence taken around the time of the alleged offence, the remaining sign was obscured by overgrown vegetation. The prosecution had asked the Officers to attend the scene and take photographs. Michael Lyon argued that the Police Officer's photographs should be discounted as they were taken amidst winter when in January whereas this incident occurred in summer. My oral evidence was preferred to the evidence given by the officers. The outstanding cross examination skills of Michael Lyon resulted in a successful defence. There was strong criticism of the Officers concerned given that they a) did not check that all signs were in place prior to commencing speed checks and b) admitted that they would have proceeded with speed checks even if they had been aware of the missing sign. This is despite conceding that the increase in complaints from residents is, on the balance of probabilities, to have been related to inadequate signage.
Furthermore, Michael Lyon highlighted that it was a ridiculous waste of taxpayer's money and resource to send Police Officers to a) photograph a sign that had already been repaired b) try to recreate a scene that clearly would favour the prosecution given that it was winter and all the vegetation was bare.
I simply could not recommend this firm highly enough. I had dealings with Martin Black, Ronnie Simpson and Michael Lyon throughout the case and found all to be extremely helpful and knowledgeable. It is refreshing to have a firm that are so approachable at any time and carry out their work so efficiently and effectively.
I was originally charged with
Dangerous Driving
for undertaking a slow moving gritter and was requested to attend Forfar Sheriff Court. I did my research and decided to speak with the Road Traffic Lawyer. I got a call within a couple of hours from Ronnie Simpson who explained the legal process, I knew at the time it was him I wanted to represent me. Regarding the prosecution's case, I was alarmed at the amount of spin that was put into making sure that I was going to have a rough ride in keeping my license, which was not the actual case. Ronnie worked hard for me and the
Dangerous Driving
charge was reduced to
Careless Driving
. On the day of my plea in court, obviously Ronnie's knowledge of the legal system and how managed my litigations to the Sherriff were first class. You can have trust that he will hold no bounds at making sure you are in the best hands and whatever outcome of the case will be and ensure that it benefits you. I walked away with 5 penalty points and £425 pounds fine. This is really a case of you pay for what you get. You can place your trust in Ronnie to do the business.
I was facing
speeding
charges when a friend recommended Michael Lyon solicitors. I contacted Michael and his team and it was the best call I ever made. Ronnie Simpson took my case and got me an UNBELIEVABLE not guilty verdict. I hope you will never need this mega winning team but if you do they are the only team I would recommend.
First and foremost thank you very good much for an excellent result and i'm happy with the outcome. Looking at a custodial sentence after previous drink driving convictions, all I can say Martin what a great job, from our first interview to the last day in court, I was very impressed and put at ease with your professionalism and eye to detail. I would recommend The Road Traffic Lawyers as a whole 5 stars plus, as usual you pay for what you get, and you could see that with the outcome of my previous road traffic convictions. Wish you Martin and company all the best looking ahead.
I could not recommend these guys highly enough. After receiving a penalty letter through the post accusing me of going though a red light, as I was currently still in my first two years of driving, and having already accrued three penalty points from a
speeding
fine, I would have had my licence revoked had I accepted this charge. This would have greatly impacted my job & caused much undo stress. After consulting with several solicitors for advice, these guys instantly stood out. They gave me well detailed, confident advice, while also being very approachable and positive. After 15 months my case finally went to court, throughout the whole process I was keep completely up to date from Michael and his team. After have well over a year to provide evidence on this case, the judge subsequently was insistent that the evidence was sent to another solicitors. Michael was expertly able to have the case thrown out as he felt the judge was trying to pull the wool over his eyes. Absolutely worth every penny spent, and would recommend to anyone in any situation to use these guys! You will not be disappointed. Cannot thank Michael enough for his hard work.
Dear Sirs,
I would like to thank sincerely Mr Ronnie Simpson for his professionalism, decorum and dedicated attitude in a recent drink driving related conviction I had to deal with. He made the whole process painless and explained each stage with clarity and understanding, delighted to say l was acquitted and hopefully can put this behind me. I would not hesitate in passing his details to any future person who may be involved in any road traffic offence.
Initial advice was given promptly and free. Michael, on receipt of the relevant information and the letter from the court, further advised on the appropriate action to take. Can not recommend Michael highly enough.
I wish to thank the team at Micheal Lyon solicitors for the brilliant work they did on my case. I especially want to thank Ronnie Simpson, who represented me at the trial diet.I was charged with using a mobile phone whilst driving and already had 6 points on my license. The result was a much reduced charge and 3 points after some very skillful work by Ronnie.I left the court a very relieved and grateful man. I cannot praise the team highly enough and would strongly recommend them to anyone. You will not find better than this firm.
Having been stopped for
speeding
with 9 points current on my license, I was left with facing the real possibility of being disqualified from driving and potentially resulting in losing my job.
I contacted Ronnie and Martin and found there advice and expert knowledge to be nothing short of excellent and very reassuring.
My case was dealt with very professionally and diligently at all times, resulting in no further action being taken.
Thank you Ronnie and Martin for achieving this outcome on my behalf and would highly recommend Micheal Lyons Solicitors to anyone who finds themselves unfortunate enough to be facing a similar situation.
Like many before me have said, these guys are top notch and provide professional, understandable advice from start to finish and really make you feel like your in goods hands. Even with an unusual case like mine, it was approached in the same manor as I imagine every other case will be, with diligence and the up most care for their client.
if you are on the look out for a specific road traffic Lawyer then look no further, Michael Lyon solicitors are up there with the best at what they do and achieve for a vast variety of cases.
Excellent. Knew the details of my case very well from the start and worked hard to achieve the outcome we were aiming for. Very good communication throughout the process as well. Thanks.
I cannot recommend Michael Lyon solicitors highly enough, professional and courteous throughout the whole process. Both Michael, and his colleague Martin who represented me on the day, were confident and diligent, keeping me informed and updated as my case progressed to court. Their knowledge and expertise helped prevent a ban under the totting up procedure, that would have brought an end to my work as a self employed freelancer, as mobility is a critical part of my business.
I had allegedly been caught doing 84mph in a 50 zone. I was represented at Kilmarnock JP court by Martin Black, who managed to win me my case and I was found not guilty. This was a shock to me and better than any outcome I had prepared myself for. The communication from both Martin and Michael throughout my case was excellent and they kept my mind at ease during this period. Thanks again Martin. Strongly recommended.
I was facing a possible ban due to to a
speeding
ticket (54mph in a 40 zone) from a traffic enforcement van. This would have resulted in me being unable to work and was the cause of immense stress. After an initial meeting with TRTL they reassured me of the legal position and represented me in several court hearings over the course of 10 months. The end result was that the case was thrown out due to insufficient evidence and due process not being followed. I can only say that without legal representation to support me through this that I feel the court system would have tried to pursue my case regardless of all checks being carried out by the police.
I cannot recommend this firm highly enough, they were supportive and transparent throughout the entire process and if you rely on your driving license then they are good to have on your side. Thank you.
Currently in a very unique situation in terms of the police trying to prosecute me for a driving offense. Spent weeks contacting multiple law firms around Scotland, Most have flashy websites but either dont get back to you, or have no clue what they are talking about. This was the first place that has actually given me not only helpful advice, but made it feel as if they are there to genuinely help me and not take me money.

10/10, Would not use anyone else.
I would like to sincerely thank an outstanding team of legal experts, who achieved the very best possible outcome for me.I felt confident to leave matters in their capable hands, and experienced great support and care throughout the process. In court, Ronnie Simpson's experience and skilled negotiations delivered an amazing result.
SIMPLY THE BEST. Michael Lyon Solicitors Ltd, deserve the highest recommendation possible.
Carolyn and Family
When I was first charged I thought my case was hopeless but Ronnie Simpson and the teams work resulted in 4 counts of not guilty. Couldn't be happier with their work. Would be my first call if I ever need a traffic lawyer again.
I was being charge of
dangerous driving
and the team at Micheal Lyons got it thrown out was ruled by the judge no case to answer in Stranraer sheriff court, there was also two
speeding
cases agent me in the same month and also tachograph infringement which the guys at Micheal Lyons got one
speeding
and the tachograph infringement droped agent me all in all a very good result from a highly skilled team of solicitors don't sell your self short and go any where else
After what's been the worst 17months of my life it's finally over today. Thanks to the road traffic lawyer Ronnie Simpson I got not guilty. These guys know there stuff they tell you how it is and all possible outcomes. They have supported me all through this horrendous episode all the guys at the road traffic lawyers high street Glasgow are amazing and I would highly recommend them.
Thanks again R Hendry