This is our particular area of expertise. We have successfully defended speeding cases nationwide and have provided advice and representation in relation to thousands of alleged speeding offences throughout Scotland. Whether you have read about our cases in the press or been recommended by a friend, Michael Lyon Solicitors Limited are recognised throughout Scotland and beyond as being true experts in this field.
Below you can find all the relevant information about speeding in Scotland including: Speed detection devices; Average speed cameras; Speeding on the M74; Speed awareness courses; and the most Frequently Asked Questions. If you can't find the answer to your question below, call for free legal advice or use the Contact Us facility to get in touch.
Our Track Record
Click on the button below to see examples of how we have successfully defended this offence over the last decade
Check Record
FAQS
I HAVE RECEIVED A NOTICE OF INTENDED PROSECUTION FOR SPEEDING. WHAT HAPPENS NOW?
You have been sent a notice of intended prosecution because you are either the registered keeper of a vehicle or have been nominated as the driver of a vehicle which is alleged to have committed an offence. You are required by law to disclose if you were the driver or whether someone else was driving and if so provide their details. A failure to comply with this requirement is an offence.
I ACCEPT BEING THE DRIVER AT THE MATERIAL TIME. DO I HAVE TO COMPLETE THE FORM?
You are required by law to complete, sign and return the notice of intended prosecution within the requisite timeframe.
I'M NOT SURE WHO WAS DRIVING. CAN I REQUEST THE PHOTOGRAPHIC EVIDENCE?
You can certainly request the photographic, assuming the offence was detected by camera. GATSO photographs will be of little use however as the cameras are mounted to face the rear of any offending vehicle. You should write to the Camera Partnership dealing with the alleged offence setting out the basis of your request. Typically it would be explained that the photographs are required to assist with the identification process. This may involve you having to visit the place where the detection is being processed.
WHAT WILL HAPPEN IF I JUST IGNORE THE NOTICE OF INTENDED PROSECUTION?
If you do not respond within 28 days of the date of this notice you may be prosecuted for failing to provide information. The Safety Camera Partnership will often send a further notice with a stricter 7 day time limit upon the expiry of the initial 28 day period. Strictly speaking, the Crown would be entitled to prosecute if you do not complete the form within the requisite time period.
WHAT WILL HAPPEN IF I DON'T SIGN THE NOTICE OF INTENDED PROSECUTION?
You will be liable to be prosecuted for an offence under s.172 of the Road Traffic Act 1988. A failure to sign the notice of intended prosecution is a clear breach of the legislative provisions and this point has been authoritatively determined by the Scottish legal system.
MY NAME HAS BEEN SPELT INCORRECTLY ON THE FORM. DOES THIS INVALIDATE THE NOTICE?
WILL I BE OFFERED A SPEED AWARENESS COURSE?
No. These courses are only presently offered in England & Wales.
I ACCEPTED BEING THE DRIVER BUT HAVE HEARD NOTHING FURTHER. DOES THIS MEAN I AM NOT LIABLE TO BE PROSECUTED ANYMORE?
Not necessarily. If the alleged speed is high then the case may proceed directly to a court citation. Fixed penalties can only offer the minimum penalty prescribed by law and therefore more serious instances of speeding will be formally prosecuted in court.
CAN I CHALLENGE THE CASE IN COURT AND WHAT ARE MY CHANCES OF AVOIDING A CONVICTION?
Yes, and this is precisely where we can assist. We continue to secure acquittals throughout Scotland in speeding cases involving every type of speed measurement device presently deployed by Police Scotland.
THE SIGNAGE WAS DEFECTIVE. CAN THIS FORM A DEFENCE TO A CHARGE OF SPEEDING?
Yes. Signage is a complicated issue which can often cause problems for the prosecution. Our lawyers have an advanced understanding of the regulations governing signage. Michael Lyon is an accredited consultant on the Road Traffic Offences and Disqualification section of The Stair Memorial Encyclopaedia which deals with, inter alia, signage requirements.
CAN I PAY A BIGGER FINE AND NOT GET ANY POINTS?
No. The minimum penalty for speeding is 3 points. The Court must add points unless uses its discretion to impose a short term ban.
Published:
2017-05-27 12:07:17
Modified:
2018-09-11 19:43:53
Published by:
Michael Lyon Solicitors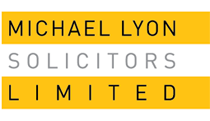 Contact us now