There is no better feeling than passing your test and enjoying the freedom of the roads. It will not take very long however to realise that the roads are not free and that they can be rather expensive and troublesome. Six points and you're out so there is little room for error. Our specialist legal representation can help to preserve that clean driving licence and stop those insurance premiums from rising exponentially.
The Road Traffic (New Drivers) Act 1995 established a two-year probationary period for newly qualified drivers.
The accumulation of six or more penalty points by a new driver before the end of a period of two years commencing from the date upon which a driver first passed a driving test will result in the revocation of the licence.
The driver effectively reverts back to being a provisional licence holder and will require to pass another driving test in order to restore entitlement to drive.
It should be noted that the provisions apply to all drivers who have obtained their first UK driving licence.
The fact that a driver has been the holder of a licence in another country, perhaps for decades, is not a relevant consideration.
Do not underestimate the complexity of these provisions. The obvious scenario is when a driver accrues six penalty points relating to offence(s) committed within the two year probationary period. It does not matter that they may fall to be disposed out-with the two years as road traffic legislation tends to operate from date of offence to date of offence. It is clear that these points will lead to the revocation of our new driver's licence.
Matters become more complicated when offences have been committed before the grant of a full licence.
If an offender receives six penalty points as a provisional licence holder, he is free to sit and hopefully pass his driving test.
There is no revocation as the six points were imposed in relation to an offence committed prior to the grant of his full entitlement to drive.
Put simply, there is no licence to revoke at this stage. However, should there be any further indiscretion during the probationary period, then this will trigger the New Driver provisions as the number of penalty points to be taken into consideration exceeds the magic six.
Similarly if a driver receives three points for a minor speeding charge as a provisional licence holder, he has no latitude for any further offences once a full licence is obtained as three more points, within the two year probationary period, will invoke the New Driver provisions.
Disqualification
In the event a disqualification is imposed in relation to a separate offence during the first two years, live penalty points can still lead to revocation notwithstanding the ban as the points stand alone and are counted independently.
The consequences for a new driver facing a revocation can be quite severe. Aside from the obvious difficulty of passing another test, there will be significant insurance implications.
It is already well known that insuring a new driver can be a costly process however these expensive premiums will be significantly enhanced once a driver tries to get back on the road following a revocation.
Michael Lyon Solicitors Limited will always be in a position to provide fixed fee quotations and, in our experience, the cost of employing the Firm will be significantly less that the enhanced insurance premiums which will require to be paid upon revocation. It should also be borne in mind that these costs are often charged over a five year period by insurance companies.
The revocation under the new driver regulations is absolute.
There is no right of appeal and the personal circumstances of a driver are of no consequence.
The only way to avoid a revocation is to challenge the case that risks bringing the new driver regulations into play. Most road traffic cases are dealt with through the fixed penalty procedure.
There is no obligation to accept a fixed penalty. Once the 28 day period expires, then either a further fixed penalty will be issued or the matter will proceed to a formal Court citation. In general terms, proceedings for minor road traffic offences in Scotland require to be commenced within six months from the date of offence. It is important to seek legal advice if you suspect your case has been raised outwith the appropriate timebar as any associated plea to the competency has to be submitted prior to formally entering a plea in connection with the charge.
It is worth noting that errors within the fixed penalty notice itself will not prevent the matter from proceeding to Court. Wrong registration numbers, incorrectly spelt names and addresses, etc., do not matter. The fixed penalty is an alternative to prosecution which, if accepted, will result in the disposal of the case outwith the criminal courts.
It is a Scottish Court of law that will determine your guilt or innocence. These cases typically involve two Police officers who will give evidence under oath. We are always keen to point out that the evidence of Police officers does not have any special status of credibility. It is always for the Crown to prove their case beyond reasonable doubt and the standard of proof is always weighted in favour of an accused.
Statistically around 200 new drivers every week are subject to revocation under the regulations. The additional financial burden of securing insurance can often shift the balance in favour of electing to go to Court to have the matter judicially determined. Michael Lyon Solicitors Limited regularly represent new drivers in Scotland seeking to avoid revocation and will always seek to represent all our clients to the highest standard.
The future for new drivers looks like involving more regulation and monitoring. The Government is considering extending the probationary period to three years however plan to keep the six point rule. We would therefore suggest that the number of new drivers affected by the regulations will only increase in coming years. With additional monitoring on the roads and Police Scotland's key performance indicators, new drivers may increasingly find themselves in the spotlight and we suspect our specialist services will be called upon even more in the coming years.
It should be noted that the probationary period comes to an end upon successfully passing the retest and therefore you can only be a new driver once. Unlike the totting-up provisions, the slate is not wiped clean following a revocation and the penalty points which invoked the new driver provisions will, in the normal manner, continue to be live for three years following the date of offence.
Our Track Record
Click on the button below to see examples of how we have successfully defended this offence over the last decade
Check Record
FAQS
I'M A NEW DRIVER AND HAVE RECEIVED 6 POINTS AT COURT. CAN I STILL DRIVE?
You are perfectly road legal until such time as you receive a letter from DVLA intimating the revocation of your driving licence.
IF I GET 6 POINTS IN MY FIRST TWO YEARS OF DRIVING WHAT WILL HAPPEN?
You will receive a letter from DVLA telling you that your driving entitlement will cease and you are no longer permitted to drive from a specific date. You thereafter revert to the status of a provisional licence holder and will require to pass both parts of your driving test prior to your licence being restored.
I'M NO LONGER A NEW DRIVER BUT HAVE RECEIVED 6 POINTS FOR AN OFFENCE COMMITTED WHEN I WAS A NEW DRIVER - WHAT HAPPENS NOW?
The new driver provisions apply to the date of offence. Unfortunately as you were a new driver at the time of the offence, the imposition of 6 penalty points will result in a letter from DVLA advising that your driving entitlement is being revoked, reverting you to the status of a provisional licence holder.
I GOT 6 PENALTY POINTS BEFORE I PASSED MY TEST - WILL I GET REVOKED AS SOON AS I PASS?
This is a complicated area of law but the short answer is most definitely: 'NO!'. If you received 6 penalty points before you pass your driving test, your licence will not be revoked as at the time of the offence there was simply no licence to revoke. It does mean that if you were to receive a further endorsement during the first two years then your licence would be revoked as you would have passed the 6 point mark as a new driver.
Published:
2017-05-27 12:07:17
Modified:
2017-06-17 16:48:52
Published by:
Michael Lyon Solicitors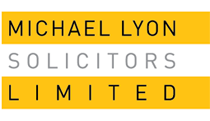 Contact us now