Contact Us
Contact us now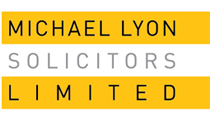 Contact us now
Michael Lyon Solicitors Limited have specialised exclusively in the defence of road traffic offences in Scotland since 2007. We always offer a free case evaluation to assess the prospects of a successful defence and you can rely upon our experience and reputation to ensure you receive the best legal advice.
You can contact us at either of our offices on the numbers listed below or, if you prefer, use the quick contact form on this page. The mini maps display the locations for our Glasgow and Dumfries offices and we would be delighted to arrange a free consultation should you prefer to discuss your road traffic case face-to-face with an experienced road traffic solicitor.
Should you decide to instruct Michael Lyon Solicitors Limited to deal with your road traffic case, we can guarantee legal representation of the highest standard.
Case Uploader
If you have received a citation for any road traffic offence in Scotland you may wish to use our case assessment facility. This is a free service and will ensure you are in a position to make a fully informed decision about your case.
Just upload your case documents and one of our expert road traffic solicitors will call you with a detailed legal assessment within 24 hrs.
The process is simple: just upload the pages of your citation which contain the charge(s) and summary of evidence and sit back and await our call.
Please note that all communications with our office will be treated with the utmost confidentiality.
Where to find us