Careless driving can cover a wide range of motoring mishaps. In this section you will find everything you need to know about careless driving in Scotland.
The offence of careless and inconsiderate driving is contained within section 3 of the Road Traffic Act 1988. It provides that: "If a person drives a mechanically propelled vehicle on a road or other public place without due care and attention, or without reasonable consideration for other persons using the road or place, he is guilty of an offence." A consequence of this is that the types of driving that may fall under the ambit of the offence are driving without due care and attention, driving without reasonable consideration for other people using the road or a combination of both.
Careless driving carries penalty points in the range 3 to 9 and a fine of up to £2,500. If the driving is particularly poor and significantly without due care and attention, the Court can impose disqualification. In general terms the penalty directly correlates with the standard of driving.
The range of penalty that can be applied upon conviction is broad, which reflects the wide variety of scenarios which can be construed as careless driving. If endorsement of the driving licence by way of penalty points is deemed by the Court to be the most appropriate method of disposal, then between 3 and 9 points may be applied to the accused's driving licence. If the carelessness displayed is deemed sufficiently serious, then instead of penalty points the presiding Judge has a power of discretionary disqualification available. It should be noted that, in Scotland, such bans tend to be measured in months rather than days or weeks.
It is important to remember that it is the degree of culpability that should determine the sentence imposed, not the consequences. This is particularly relevant when injuries are sustained or damage caused as a result of the act of driving as these should be disregarded by the Court. Whilst it may seem somewhat obvious, what careless or inconsiderate driving actually means is now defined in statute, under section 3ZA of the Road Traffic Act 1988.
The salient points are that someone is to be regarded as driving without due care and attention only if the driving displayed falls below what would be expected of a competent and careful driver (which can be contrasted with the more serious offence of dangerous driving where the first part of the legal test is driving that falls far below what would be expected of the competent and careful driver).
Allowing for an element of subjectivity in such cases, in its determination of whether the driving of an accused falls below this standard, the Court must have regard not only to the circumstances of which the driver could be expected to be aware but also to any other circumstances shown to have been within his or her knowledge at the relevant time. Moreover, it is only where someone has been inconvenienced by the driving that an accused can be regarded as having driven without reasonable consideration for other persons.
Careless driving has also recently been added to the type of offence where it is competent for there to be a Conditional Offer of Fixed Penalty. Historically, Fixed Penalties were usually offered for alleged offences such as speeding, driving without insurance or use of a mobile phone whilst driving. To reflect a desire to see more such cases prosecuted, it is now possible that either the Police or Procurator Fiscal to tender on someone alleged to have driven carelessly an offer to have their driving licence endorsed with 3 penalty points along with a fine of £100. This represents the minimum penalty prescribed by law, and so such an offer can only be made for careless driving towards the lower end of the scale.
If a Conditional Offer of Fixed Penalty is received for an allegation of careless driving, then the options open to the driver are twofold. If there is an acceptance that the driving in the circumstances was careless, then accepting the Fixed Penalty brings an end to the matter without the case proceeding to Court. This, of course, will result in the addition to the driving licence of 3 penalty points as well as the financial penalty.
There is also the option to subject the matter to challenge, either because the offence is denied or that there is simply a wish to exercise the right of an accused to put the Crown to the test. In these circumstances the procedure is very simple: the Fixed Penalty is ignored, put to one side. There is no need to inform the authorities of this and invite a prosecution; silence is all that is required to intimate the challenge. A more formal Conditional Offer may be made directly by the Crown, where the advice on options remains as aforementioned. Eventually, if there is to be a prosecution, a court citation libelling the charge and giving a date where a plea is to be tendered in court will be served. Such a prosecution must be raised by the Crown within 12 months of the date of the alleged offence.
Please note that, should there be 9 penalty points or more on a driving licence, then the holder is not in a position to accept a Fixed Penalty, even where it is offered by either the Police or Procurator Fiscal. These matters must always proceed to court, even if the accused for whatever reason wishes to accept the 6 month disqualification under the "totting-up" provisions. Where a Fixed Penalty is deemed not to be appropriate, then any prosecution would commence at the citation stage.
The provisions of the Highway Code are often used to determine whether a particular course of driving can properly be recognised as careless. Clearly, a failure to observe its provisions is a relevant consideration for the Court, but the fact that the Code has in some way been violated does not in itself necessarily mean that a driver should be prosecuted, or convicted. This became apparent in an appeal case dealt with by Michael Lyon Solicitors Limited, where a police officer was convicted of careless driving having been involved in an accident whilst responding to an emergency call. The Appeal Court was at pains to highlight that the law does not expect a standard of perfection in drivers, and in granting the appeal and quashing our client's conviction made it clear that in consideration of the particular circumstances of a case there should not be too high a test applied.
Where an allegation of careless driving has been made, at every stage in the proceedings it is important to seek out and receive the best legal advice possible. A solicitor who properly specialises in the defence of criminal road traffic cases will be in a position to give honest, accurate advice as to the most appropriate way forward for each individual. At Michael Lyon Solicitors Limited we defend nothing but this type of prosecution, and having the experience of dealing with every type of careless driving prosecution in most jurisdictions in Scotland puts us in the position of being able to impart our knowledge and expertise to your particular case.
Whether you have just been charged, received a Fixed Penalty or court citation, discussing the matter with us will bring a focus on how to progress in your best interests, and Michael Lyon Solicitors Limited will do what is necessary to protect your driving entitlement.
Our Track Record
Click on the button below to see examples of how we have successfully defended this offence over the last decade
Check Record
FAQS
WHAT DOES 'CARELESS DRIVING' ACTUALLY MEAN?
Careless driving is the common term given to driving which falls below the standard expected of a careful and competent driver. Examples of careless driving include: driving too close to another vehicle; driving with full beam headlights and dazzling other drivers; lane hogging; a minor bump; lighting a cigarette; undertaking; emerging from a side road into the path of another vehicle; using a Sat Nav or map; eating or drinking whilst driving. Being in an accident does not mean that your driving has been careless.
CAN I BE DISQUALIFIED FOR CARELESS DRIVING?
Yes. The Court retains the power of discretionary disqualification for particularly serious cases of careless driving. There is also a possibility of being totted-up as the offence can be dealt with by the imposition of up to 9 penalty points. If you already have penalty points then there may be a very real threat to your licence.
IS THERE A TIME LIMIT FOR CARELESS DRIVING CASES TO COME TO COURT?
You must receive a Citation within 12 months of the date of the offence or you cannot be competently prosecuted.
HOW MUCH CAN I BE FINED FOR CARELESS DRIVING?
Careless driving can incur up to a Level 5 fine (presently £5,000). In practice fines are rarely this high and tend to be in three figures.
I'VE RECEIVED A FIXED PENALTY FOR CARELESS DRIVING. WHAT HAPPENS IF I DON'T ACCEPT IT?
If you do not accept a fixed penalty then the matter will be referred to Court where you will have the opportunity to contest the charge. If the matter is not successfully challenged in Court, you may receive more penalty points and a higher fine than the fixed penalty offer. It is always better to get legal advice prior to making a decision about what to do with a fixed penalty.
I'VE RECEIVED COURT PAPERS FOR CARELESS DRIVING THAT SAY I CAUSED DAMAGE AND INJURY - DOES THAT MAKE IT WORSE?
Injury and damage are irrelevant and the Court ought not to take it into account when determining sentence. In careless driving, only the standard of driving should inform the sentence.
Published:
2017-05-27 12:07:17
Modified:
2017-06-17 16:48:52
Published by:
Michael Lyon Solicitors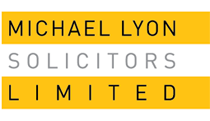 Contact us now