There is a public perception that drink driving prosecutions are open-and-shut cases for the Crown: this is not so. From malfunctioning intoximeters in breath cases to defective forensic reports in blood analysis cases, it is important to remember that it is for the Crown to prove every case beyond a reasonable doubt. Never assume guilt and do not prejudge your own case until you have obtained proper legal advice from the road traffic lawyer.
Drink Driving Facts: New Limits in Scotland came into force on 05 December 2014.
The prescribed limits were reduced to 50mg in 100ml of blood (from 80mg/100ml), 22ug in 100ml of breath (from 35ug/100ml) and 67mg in 100ml of urine (from 107mg/100ml).
The statutory provisions in relation to an accused's right to provide an alternative specimen of blood or urine in borderline cases have also been abolished and these no longer apply to drink driving prosecutions raised after April 2015.
The new limits apply to Scotland only.
Section 5 Road Traffic Act Penalties in Scotland
Section 5(1)(a) of the Road Traffic Act 1988 (drink driving) is punished by a minimum 12 month driving ban (3 years for a second offence within 10 years), a potential 6 month prison sentence and/or a fine of up to £5,000. Section 5(1)(b) of the Road Traffic Act (drunk in charge) carries 10 penalty points or discretionary disqualification, a potential 3 month prison sentence and/or a fine of up to £2,500.
A first offence for drink driving carries a minimum 12 month driving ban. The Court is likely to be more sympathetic to a first offender than someone committing a second qualifying offence within a period of 10 years. Indeed, the minimum ban for a second drink driving offence is 3 years. The Court may consider a custodial sentence depending on the level of intoxication, proximity of previous ban and manner of driving whilst intoxicated.
Section 4 Road Traffic Act Penalties in Scotland
Section 4 of the Road Traffic Act 1988 covers two separate offences: driving/attempting to drive whilst unfit through drink or drugs [Section 4(1)]; and being charge whilst unfit through drink or drugs [Section 4(2)]. Both offences cover legal as well as illegal drugs and also cover alcohol. Drug driving is punished by a minimum 12 month driving ban, a potential 6 month prison sentence and/or a fine of up to £5,000; in charge offences carry 10 penalty points or discretionary disqualification, a potential 3 month prison sentence and/or a fine of up to £2,500.
More on penalties can be found further in this article.
These cases tend to start by an accused person being released from Police custody on an undertaking to appear at a particular Court on a particular date and time. In the event the case involves a high alcohol reading or perhaps a lack of cooperation by failing to provide specimens, it is perfectly competent for the Police to keep an accused in custody to appear on the next lawful Court day. It is rare for cases to commence by way of postal citation due to the serious nature of the charge however cases involving the analysis of blood specimens often start this way due the time it takes for the Crown to obtain the results from their Forensic Department.
It is a separate offence to fail to appear at Court without reasonable excuse and it is important to understand that cases of this nature do not just disappear with a bit of wishful thinking.
Under Section 5(1)(a) of the Road Traffic Act 1988 it is an offence if a person drives or attempts to drive a motor vehicle on a road or other public place after consuming so much alcohol that the proportion of it in his breath, blood or urine exceeds the prescribed limit.
If you are charged with drink driving in Scotland with a blood-alcohol reading of 51mg, then you should seek professional advice from a recognised road traffic expert because the Crown, in all probability, will initiate proceedings.
We have been instructed in a number of cases involving blood-alcohol readings of 1mg over the limit, all of which have been successfully defended.
Under Section 4(1)(a) of the Road Traffic Act 1988 it is an offence if a person drives or attempts to drive a motor vehicle on a road or other public place whilst unfit through drink or drugs. This includes prescription drugs.
Road traffic offences in Scotland do not always involve a vehicle in motion. The law recognises the dangers of merely being in charge of a motor vehicle whilst under the influence of drink or drugs by criminalising such conduct. The engine may be off, you may even be fast asleep however the Police will typically charge an individual found in these circumstances with one of the following offences.
Section 5(1)(b) of the Road Traffic Act 1988 creates an offence if a person is in charge of a motor vehicle on a road or other public place after consuming so much alcohol that the proportion of it in his breath, blood or urine exceeds the prescribed limit. Section 4(2) of the Road Traffic Act 1988 is a linked provision which details a similar offence of being in charge of a vehicle whilst unfit through drink or drugs.
Firstly, proper consideration has to be given as to whether the Crown have sufficient evidence to prove that an accused person is in charge of the vehicle in the legal sense. There are a number of relevant factors and ultimately the Court will reach a decision as a matter of fact and degree.
Bearing in mind this type of charge arises when a vehicle is not in motion, the prosecution will seek to lead evidence showing an accused is in some measure in de facto control of the vehicle. Evidentially speaking, the task of proving an accused is legally in charge is a relatively easy task for the Crown however if it can be sufficiently demonstrated that control of the vehicle has been surrendered then the case will not make it past the first hurdle.
In a case under Section 5(1)(b) of the Road Traffic Act 1988, namely being in charge of a vehicle whilst in excess of the prescribed alcohol limit, the Police will follow procedures similar to a routine drink drive charge. A roadside breath test will be administered and then, subject to the results, the suspect will be placed under arrest and conveyed to the nearest Police station for testing on the Intoximeter EC/IR.
Technical issues can often arise in these cases when the charge involves a purported lack of fitness to drive.
The question for the Court to consider is whether the driver's ability to properly drive is impaired through either drink or drugs.
Prescription drugs are included in this definition and therefore it will not be a defence to the charge to argue that the drugs were of of legal classification.
We are dealing with an increasing number of cases involving so-called legal highs which are used as stimulants and it is important to ensure that expert legal advice is sought in this area.
No Likelihood of Driving Defence
The Crown will normally lead evidence of medical tests in support of this type of charge. There are complicated procedures which require to be followed and, in certain circumstances, we may be in a position to exclude the evidence of an incriminating medical examination in the event the Police fail to properly process an accused.
It is a defence for a person to prove that at the time of the offence,
the circumstances were such that there was no likelihood of his driving the vehicle whilst the proportion of alcohol in his breath, blood or urine remained likely to exceed the prescribed limit.
A similar provision exists under Section 4(3) of the Road Traffic Act which creates a statutory defence,
in circumstances where an accused can prove there was no likelihood of driving as long as he remained unfit to drive through drink or drugs.
Under normal circumstances, a toxicology report will be required in order to establish the statutory defence. The purpose of the report is to satisfy the Court, on a scientific basis, the time at which an accused's alcohol levels would have reduced below the prescribed limit. In practice, detailed instruction is required and we would always recommend a contemporaneous record of events is kept in order to assist matters.
The success of the "no likelihood of driving" defence rests, to a large degree, upon credibility.
Careful consideration requires to be given to all the surrounding circumstances in order to exclude any likelihood that the vehicle would have been driven whilst the accused exceeded the prescribed limit. The standard of proof is on the balance of probabilities and, as always, it is essential that this type of case is prepared and stated to the very highest standard.
The statutory defence calls upon an accused to prove a negative, namely that there was no likelihood of driving whilst still unfit or in excess of the prescribed alcohol limit. It may seem harsh that the onus is placed on an accused however the law has developed in such a way as to recognise the dangers and temptations of mixing motor vehicles and alcohol or drugs.
The legal authorities which have tried to bring meaning to the concept of "no likelihood of driving" have, to some extent, struggled with providing a proper definition of this rather nebulous concept. Our considered view on the matter is that the term should not be construed on an absolute basis but rather whether any real risk of driving is present having regard to all the circumstances of the case.
The Court, upon conviction, can either endorse an offender's licence with ten penalty points or impose a period of disqualification. It is perhaps worth noting that if the Court does not uphold the statutory defence of no likelihood of driving whilst over the prescribed limit or whilst unfit through drink or drugs then, by implication, it is accepting there is a likelihood that an offence under Sections 5(1)(a) or Section 4(2) of the Road Traffic Act 1988 would have been committed had it not been for the intervention of the Police. Accordingly, periods of disqualification are routinely imposed and therefore specialist representation is essential if you value your driving licence.
The Road Traffic Lawyer's Free Evalution of your Case
We always offer a free case evaluation to assess the prospects of a successful defence. A case can be doomed to fail if, for example, admissions are made which are eloquent of a clear intention to drive. In those circumstances an early plea of guilty may appropriate to secure a reduced penalty in light of the discount the Court can now apply to cases which resolve at an early stage.
Our extensive experience in all matters of road traffic law will ensure that you receive the highest standard of representation with a view to securing the best possible outcome for your case.
Road Traffic Act 1988, ss.6(6) and 7(6) – Failure to Provide a Specimen
There are two broad scenarios where a driver, suspected of driving whilst over the prescribed drink drive limit, will be required by a police officer to provide a specimen for analysis.The procedure is valid if the officer reasonably suspects or believes that a person is driving, attempting to drive or in charge of a vehicle whilst under the influence of alcohol or a drug, when the driver has committed a moving traffic offence or when an accident has occurred owing to the presence on the road of the vehicle in question.
Failure of the roadside test, or a failure (which includes a refusal) to provide the test, will result in arrest and a further requirement to provide a specimen at a police station.
The preliminary, more commonly known as the roadside, test is one of breath. This is governed by Section 6 of the Road Traffic Act 1988, and failure to provide attracts a discretionary disqualification and fine, although there is scope for the imposition of 4 penalty points if the circumstances are deemed by the court to be sufficiently mitigated.
Failure to Provide a Specimen Defence
Failure to provide a specimen for analysis (the test administered at a police station) is dealt with by Section 7(6) of the Road Traffic Act 1988, and constitutes the more serious of the two offences.
Obligatory disqualification of a minimum of 12 months applies in cases where the accused was driving or attempting to drive, whilst disqualification is discretionary with an alternative of 10 penalty points where it is established that the accused was simply in charge of the vehicle. The latter scenario is one example of where a specialist solicitor can make the difference as the variation in penalties available when one is deemed to be in charge as opposed to driving the vehicle is significant.
The defence to either of these charges is one of "reasonable excuse", and it is vital that such a defence be fully investigated and properly presented in court. It may be that the accused was physically or mentally unable to provide the specimen, and this is particularly relevant where a medical issue prevents provision of breath or where fear of needles precludes an ability to provide a blood specimen.
Often the reasons for the refusal are not immediately apparent to the police officers, resulting in a prosecution. The Court will look to take a narrow view of what constitutes a reasonable excuse which makes the fullest defence case essential. A specialist motoring lawyer will be in a position to work with the accused in preparing and presenting such a case.
What you do next
Where a person is charged with contravention of either or both of the offences, advice should be sought from the most authoritative source.
There is a great deal of complex procedure and case law surrounding all aspects of these charges and the representation of an expert road traffic solicitor could be the difference between loss or retention of your driving licence, or between a disqualification and persuading the Court to instead endorse the licence with penalty points.
The Intoximeter EC/IR is the main device used in Scots law for the analysis of breath samples. It has full type approval under Section 7(1)(a) of the Road Traffic Act 1988. The Intoximeter will produce a till receipt which will detail four readings, namely two calibration tests and the breath test results pertaining to the subject. The Intoximeter rarely produces identical readings and it will always be the lower reading that is relied on by the Crown in any subsequent prosecution, in fairness to an accused.
Type approval dictates that if the variation between the two samples of breath vary in excess of 15% then the readings are inadmissible and some other procedure will presumably be invoked.
It should be noted that the Deregulation Act 2015 removed the statutory right to provide alternative specimens of either blood or urine for analysis in borderline cases. Accordingly the Crown will seek to prosecute any individual with a reading of at least 27 microgrammes of alcohol in 100 millilitres of breath.
The recent changes to the drink driving laws have brought about some interesting cases. The removal of the right to provide an alternative specimen, together with the reduced limit, seems to have engendered much confusion. Our expertise and specialist knowledge can be used to your advantage to ensure that the Court does not take away your driving licence in a case where Police Scotland or the Crown have failed to follow proper protocol. Basic errors we have seen in recent months have included prosecutions based upon malfunctioning intoximeters and forensic witnesses not cited for trials.
These cases would not have resulted in acquittals were it not for our specialist knowledge in this field. A number of these cases feature within our Google + section thanks to our clients who have been happy to post details of their experience.
Other matters of note include that we would also advise that an independent analysis of samples is undertaken, if possible. There are strict time limits that apply due to the degradation principle and, again, advice should be sought at the earliest opportunity. Clearly a degree of expense will be incurred by instructing an independent analysis although it could be the best money you have ever spent. Contact should be made with the University of Glasgow, Department of Forensic Medicine and Science, University Place, Glasgow (0141-330-4574) as recognised analysts under the Road Traffic Act in Scotland.
The Consequence of a Drink Driving Conviction
A conviction for drink driving can be extremely damaging. Aside from the obvious stigma, the law prescribes a 12 month period of disqualification as the starting point for this type of offence.
Generally speaking the length of disqualification will correlate to level of the breath, alcohol or urine reading. Sentencing is, however, always a matter of discretion for the Sheriff who deals with your case. The absence of previous convictions will always be a major factor however it is important to ensure all relevant mitigatory information is placed before the Court to secure the lowest possible starting point sentence.
The Court may consider imposing a custodial sentence in cases involving high alcohol readings or, more usually, where an offender has analogous previous convictions.
It is important to note that the minimum period of disqualification is increased to three years where an offender has been previously convicted of a qualifying, or similar offence, within a ten year period.
Other Consequences of a Drink Driving Conviction
We would also seek to point out that the stark Government adverts publicising the crushing of cars belonging to persons convicted of drink driving offences in Scotland do not contain an empty threat. Forfeiture is now frequently sought by the Crown and will fall to be considered by the presiding Sheriff at the conclusion of the case in the event of a finding of guilt.
It is important that robust representations are made to prevent the destruction of a valuable asset.
We will never forget the heart-stopping moment we were tasked with opposing a forfeiture motion for a rather beautiful Aston Martin. Thankfully the car still belongs to its rightful owner.
Once the Sheriff has selected the appropriate starting point sentence, consideration will be given to whether a discount is appropriate with reference to the stage at which the case is concluded. It may sound overly simplistic to suggest that the system now incentivises early pleas of guilty however that it exactly what it does. The discount can be significant when dealing with drink drive cases with higher readings as the percentage reduction, up to one-third, can really start to make a difference.
It is also open to the Court to reduce the length of disqualification by granting a referral to what is commonly known as the Drink Driver Rehabilitation Course. This has to be raised at the point of sentence and the associated reduction in sentence, between three months and one quarter of the total period, only applies to disqualifications of 12 months or more. It is for the accused to ensure the fee is paid and the course completed within the requisite timeframe before the discount is applied. Such referrals are made at the discretion of the presiding Sheriff or Justice of the Peace.
The Drink Drive Rehabilitation Scheme (DDRS) can be offered in Court at the point of sentencing. If you are afforded the opportunity it is in your best interests to have identified a suitable course in advance in order to assist the Court.
The responsibility for the DDRS in Scotland rests with the Department for Transport (DfT)
Who May Apply?
The DDRS can be offered by a Sheriff or Justice of the Peace if you have been found guilty of a relevant offence and you have been disqualified from holding or obtaining a driving licence for a period of at least 12 months.
The relevant offences under the Road Traffic Act 1988 are:
causing death by careless driving under the influence of drink (section 3A)
driving or being in charge of a vehicle when under the influence of drink (section 4)
driving or being in charge of a motor vehicle with excess alcohol (section 5)
failing to provide a specimen for analysis (section 3A or 7) or to allow a specimen to be tested (section 7A)
Under section 34A(4) Road Traffic Offenders Act 1988 (RTOA), before the court makes an order, it is required to ensure that:
a place is available on an approved course
the offender appears to be of, or over, 17 years of age (referral can be by adult or youth courts)
the court has informed the offender (orally, or in writing, and in ordinary language) of the effect of the order, and of the amount of fees the offender is required to pay for the course, and when they must be paid
the offender has agreed that the order should be made
If you have meet the above criteria, the Court may order that the period of disqualification be reduced if, by the "relevant date", you successfully complete an approved DDRS course.
Relevant Date
The "relevant date" must be at least 2 months before the last day of the period of disqualification as reduced by the order. The provision of the 2 month period is required in order that the Court can be notified of the successful completion and can inform the Driver and Vehicle Licensing Agency (DVLA). The period of disqualification will then be amended by the DVLA.
Example
Take the following example:
A 24-month period of disqualification, with a 6-month reduction for completion of a DDRS course.
This would enable a reduced period of disqualification to 18 months.
The additional 2 months will be subtracted from the reduced period (18 – 2 months) giving a "relevant date" for completion.
In this example, the "relevant date" for completion would be 16 months after the date of conviction.
How Long Will My Disqualification Be?
As a rule of thumb, successful completion of the DDRS will normally allow your period of disqualification to be reduced by a quarter.
For example:


If you have been disqualified from holding or obtaining a driving licence for a period of 18 months – your period of disqualification could be reduced by 4 and 1/2 months. This means that your period of disqualification would be 13 and 1/2 months.
DDRS Cost
If you have been offered and have accepted a place on the DDRS you should expect to pay between £150-£250. Please see our helpful link to find your nearest DDRS Centre and the price pricing and location Each centre should be able to offer a variety of payment options such as credit and debit cards; BACS transfer; cheques; direct debits; and some will also allow the payment to be made by instalments.
The DDRS Process
Although there are no standardised national models and all courses may vary, the DDRS requires sixteen hours of tuition in total , spread over a minimum of three sessions.
The sessions must be split across a period of at least 14 days. Class sizes range from a minimum of 4 participants to a maximum of 20. During the course, the participants are required to undertake and complete a syllabus comprising of two units:
Unit 1: Understanding the impact of alcohol use in relation to driving
Unit 2: Change alcohol use in relation to driving
There are no formal exams or tests on the scheme. Similarly there is no expectation to memorise facts or figures. The format of the DDRS usually takes the form of:
short talks to convey essential information
group discussion and participation
self-observation forms/records of behaviour, e.g. 'drinks diaries'
exercises for individual and group discussion, including role play
audio/visual presentations
guest speakers, for example subject specialists, magistrates, police, other emergency services, victims of drink-drivers
behaviour analysis, assessing performance and setting objectives
The aim of unit 1 of the course is to help participants come to an understanding about why their behaviour is problematic and to help them move forward in preparation for change. Trainers will then talk to participants, to see if they have gained a real insight into their previous behaviour. There is also tuition aimed at helping participants understand the legal repurcussions of repeat drink driving.
The first unit is not about browbeating or telling off participants; rather It is about fostering a genuine realisation of the dangers – not just to yourself, but to all – of the dangers of drink driving.
Unit 2 focuses on helping participants prepare for the changes they will have to make in their relationships with alcohol and driving.
This means helping you recognise your personal triggers which lead to drinking and developing strategies for overcoming these triggers without resorting to alcohol.
This second unit also focuses on working on the reasons for drinking and driving, rather than the impact it has. This means developing a detailed strategy to avoid falling into the same traps as before.
The aim of the course is to get the participant through the six stages that lead to personal change, ending with 'maintenance' – where the behaviour change has become permanent and automatic. In this case – the recognition of the dangers of drink driving, its wider impacts and ultimately its elimination as a behaviour.
Passing the DDRS and Applying for a Full Driving Licence
At the end of a successful course you will be issued with a certificate of completion.
This is issued by the course provider will be given to you no later than 14 days after the latest date for completion of the course.
Thereafter it is your responsibility to contact the DVLA to apply for a new driving licence. This should be done before the end of the reduced period of disqualification using forms D1 and D750 which are available from the DVLA website.
Once you have obtained your provisional driving licence you can apply to sit your driving theory test. Once you have successfully completed your theory test, you will sit your practical driving test. Once both parts of the test have been successfully completed you can apply for your full driving licence.
Our Track Record
Click on the button below to see examples of how we have successfully defended this offence over the last decade
Check Record
FAQS
WHAT ARE THE DRINK DRIVING LIMITS IN SCOTLAND?
There are three prescribed limits: breath 22ug; blood 50mg; and urine 67mg. In breath you will not be prosecuted unless your reading is at least 27ug. In both blood and urine, the Crown will raise proceedings against you if your reading is only 1mg over.
I HAVE BEEN ACCUSED OF BEING DRUNK IN CHARGE BUT I WASN'T GOING TO DRIVE MY CAR UNTIL LATER. CAN I DEFEND THIS?
You can avail yourself of the statutory defence that there was no likelihood of driving until such times as you were road legal to do so. This will involve the preparation of a toxicology report and it is helpful if you note down the exact quantity, brand and alcohol content of any drinks you had and what time you commenced drinking.
I WAS ACCUSED OF DRINK DRIVING AFTER AN ACCIDENT BUT I ONLY HAD A DRINK TO SETTLE MY NERVES. CAN I DEFEND THIS?
This is commonly referred to as the 'hip-flask defence' and involves a great deal of preparatory work including a toxicology report. The ultimate outcome of these cases relies upon the way the case is presented to the Court. We have an exceptional record in defending these types of cases.
I REFUSED TO PROVIDE A SPECIMEN OF BREATH. WHAT WILL HAPPEN?
Refusing to provide a specimen when requested to do so is an offence and carries mandatory disqualification. The only defence available is whether or not your refusal in the circumstances was due to a reasonable excuse e.g. medical issues made it impossible to provide a specimen. Ignorance of the law is not deemed to be a reasonable excuse.
I WAS STOPPED BY THE POLICE AND BREATHALYSED AND WAS OVER THE LIMIT. WHAT SHOULD I DO?
It is very difficult to defend against cases where you have been caught in the act. It is the type of situation where an early plea of guilty may best serve your interests. It is always advisable to take legal advice in these situations.
I HAVE BEEN ACCUSED OF DRINK DRIVING. WHAT IS GOING TO HAPPEN IF I AM CONVICTED?
Drink driving carries a minimum mandatory 1 year disqualification (3 years if you have previously been disqualified for a qualifying offence within the preceding 10 years). The Crown can also move for forfeiture of your vehicle if there is a particularly high reading or for a second qualifying offence. Qualifying offences include: drink/drug-driving and failing to provide a specimen. The higher the reading, the longer the period of disqualification. If a reading was particularly high then DVLA may require you to attend for a medical prior to granting the return of your licence.
CAN I GO TO PRISON FOR DRINK-DRIVING?
A custodial sentence is perfectly competent for drink/drug-driving offences albeit it is generally reserved for the most serious cases or repeat offences. The sentences are as follows: drunk-in-charge up to 3 months; drink/drug-driving/refusal to provide a specimen up to 6 months.
HOW MUCH WILL I BE FINED FOR DRINK-DRIVING?
Drink/drug-driving and failing to provide a specimen both carry unlimited fines. Being drunk-in-charge can attract a fine of up to £2,500. Drink/drug related driving offences are treated very seriously by the Courts. It should be borne in mind that in addition to any fine, the car that you were driving may be forfeited by the Court and then sold as part of the sentence.
CAN THE COURT TAKE THE CAR I WAS CAUGHT DRINK-DRIVING IN?
It is competent for the Court to grant a motion for forfeiture in respect of any vehicle in which you were travelling irrespective of ownership. If you were driving a company vehicle, a friend's car or a car that you have on hire purchase the Court has the power to order it to be taken and sold or destroyed. The Court will of course have regard to the circumstances and we have a proven track record of success in repelling Crown motions for forfeiture.
WHAT IS THE DRINK-DRIVE REHABILITATION SCHEME?
The Drink-Drive Rehabilitation scheme is a course that can be requested and granted at the discretion of the Court. If you are certified as being suitable for the course it can serve to reduce your period of disqualification by up to 25%.
Published:
2017-05-27 12:07:17
Modified:
2017-06-17 16:48:52
Published by:
Michael Lyon Solicitors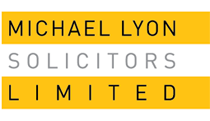 Contact us now