Dangerous Driving Charge Aberdeen Sheriff Court
Kept Licence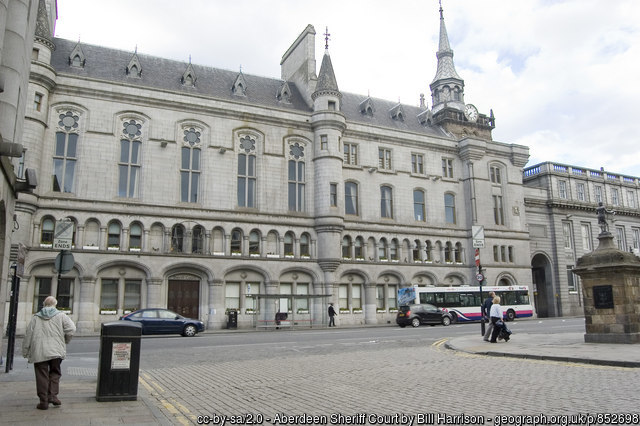 Our client had been driving for only 3 weeks when she embarked upon a journey to Aberdeen to lay flowers at her grandparents' graves. Having driven without incident for almost 3 hours she was directed by her satnav to take a right hand turn. Moving from lane 1 to lane 3 and entering a staggered junction she thought that she had sufficient time to clear the south bound traffic on the other side of the motorway.
Unfortunately, the distance and speed of the on-coming traffic had been misjudged and realising her error had no option but to try and get across as quickly as possible. Regrettably, this resulted in a collision between an on-coming vehicle and her car which itself went into a spin and ended up in a ditch.
Somewhat remarkably, there were no serious injuries to anyone involved.
Our client was charged with dangerous driving (contrary to section 2 of the Road Traffic Act 1988) and summoned to appear at Aberdeen Sheriff Court.
From the outset our advice was that the case would come down to a legal argument regarding the standard of her driving.
At an early stage we approached the Procurator Fiscal's Office and offered a plea of guilty to a contravention of section 3 of the Road Traffic Act 1988. This offer was not acceptable and the matter continued to the Trial.
On the morning of the Trial our approach was made once more and this time a more senior Procurator Fiscal Depute accepted that our client's driving was more akin to a contravention of section 3 of the Road Traffic Act 1988.
A plea in mitigation was delivered on behalf of our client resulting in 5 penalty points being endorsed on her licence (which meant her licence was not revoked under the new driver's provisions) and a fine of £500.
This case was negotiated and presented by our Mr Simpson on 16th January 2019 at Aberdeen Sheriff Court.
Kept Licence!
Published: 16/01/2019