Serious Injury Dangerous Driving Found Not Guilty
Kept Licence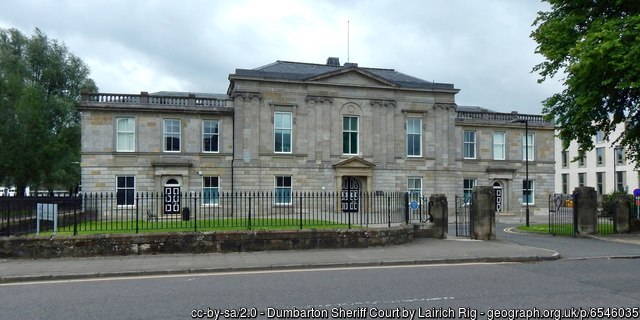 Our client was accused of causing serious injury by dangerous driving in Clydebank contrary to section 1A of the Road Traffic Act 1988. He had failed to see a motorcyclist at a roundabout and collided with her causing her to fall from her cycle to the ground. There did not appear to be any injury at the time, details were exchanged and both parties separately contacted police who advised that no action was to be taken.
Later in the same day, the police were further contacted by the motorcyclist to advise that she had been hospitalised. On this basis police reviewed CCTV which showed the entire incident and proceeded to charge our client with a contravention of section 3 of the Road Traffic Act 1988 a.k.a. 'careless driving'.
By the time that the case had been reported to the Procurator Fiscal's Office in Dumbarton, it was discovered that the motorcyclist had suffered a fractured leg. The Procurator Fiscal instructed the police officer to pass the CCTV footage to more 'experienced officers' purely in order to obtain an opinion that our client's driving was dangerous as opposed to careless. With that opinion duly obtained, the charge became one of causing serious injury by dangerous driving and our assistance was required. Facing a minimum two year ban, an order to resit an extended test and a financial penalty we contacted the Procurator Fiscal's Office to negotiate resolution by a plea of guilty to the original charge of careless driving. This was unacceptable to the Procurator Fiscal who considered that the driving was inherently dangerous. We strongly disagreed with their opinion and the case proceeded to trial. We offered the very reasonable plea to careless driving to the Court and again the Procurator Fiscal refused to accept it. The trial was put off on the first occasion due to a lack of court time. On the second occasion we attended and the trial proceeded. We managed to successfully argue that one of the proposed Crown witnesses was wholly irrelevant and therefore their testimony would be inadmissible. We were also successful in restricting the scope of the 'expert witness' to whom the Crown had sent the DVD as we were not satisfied that he was an expert. No police officer involved in this case was therefore permitted to express an opinion regarding our client's standard of driving.
At the conclusion of the trial, the Sheriff found our client guilty of careless driving and imposed 8 penalty points and a modest fine. This case highlights the current trend of the consequences of driving determining the charge. This is an erroneous and fundamentally flawed approach which is contrary to the interests of justice. The standard of driving alone should determine what the appropriate charge should be rather than the injury or damage caused.
Kept Licence!
Published: 13/09/2017