Speeding Tickets In Inverness and Aberdeen
Kept Licence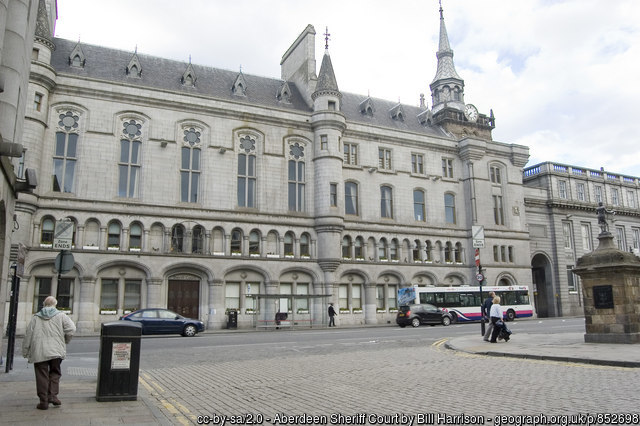 Our client came to us originally with a speeding case in Inverness when he had 3 penalty points on his licence. The speed involved was quite high (90mph/60mph limit) and he was very much at risk of a discretionary disqualification or 6 penalty points which for someone who travelled in excess of 50,000 miles per annum was not an attractive prospect. We were able to persuade the Procurator Fiscal in the case to accept a reduced speed of 79mph in our client's absence (saving him a trip to Inverness). On 21st August 2017, the Court imposed 3 penalty points and a fine of £150 in respect of this speeding matter. That took his total number of penalty points to 6.
During the course of this case our client received 2 further NIPs - one for Aberdeen (68mph/50mph) and Inverness (70mph/50mph). Even the minimum endorsement on each case would have led to a mandatory minimum ban of 6 months under the totting-up procedure.
Our Mr Lyon dealt with the Aberdeen case which went to Trial. Due to technicalities identified in the case, Mr Lyon was able to persuade the Crown that the matter was incapable of proof and they reluctantly deserted the case. Our client was found NOT GUILTY of the offence on 8th February 2018.
Which left the Inverness case. This case would have been dealt with by 3 penalty points and a modest fine however our client wanted to challenge the case to avoid the points. We spotted a technical difficulty with the identification evidence in the case and presented our views to the Crown who decided that they were not going to proceed any further with the prosecution. The case did not call in Court and our client, again, did not have to travel from Glasgow to Inverness to be acquitted. This case was due to call for trial on 10th May 2018 until the Crown withdrew the prosecution.
So, out of a possible 12-14 penalty points our client left our office with a mere 3 points and a fine of £150 in total across three cases in two jurisdictions.
We have spent a decade successfully arguing the finer points of speeding cases and continue to do so.
Kept Licence!
Published: 10/05/2018