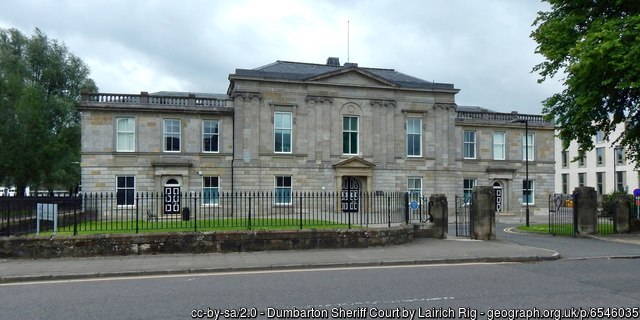 Dumbarton Sheriff Court and Justice of the Peace Court
Sheriff Court
Church St
Dumbarton G82 1QR
United Kingdom
Find On Map
Latest Cases
Drink Driving Charge Dropped
Our client suffered a mental breakdown and drove towards the Erskine Bridge with the intention of ending her life. She had consumed a significant amount of alcohol - more than twice the limit - prior...
Read More
No Insurance Charges Dropped
Our clients were accused of driving without insurance and causing and permitting the other to drive without insurance. Our Mr Simpson negotiated a deal with the Crown whereby both pleas of NOT GUILTY...
Read More