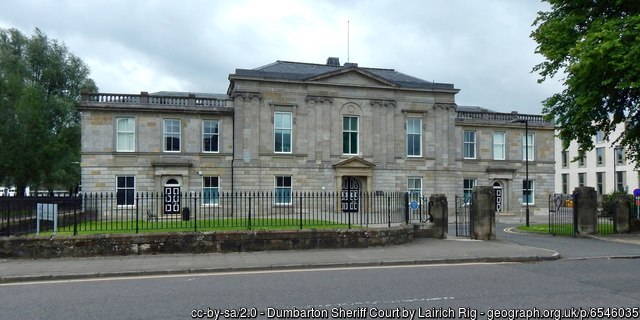 Dumbarton Sheriff Court and Justice of the Peace Court
Sheriff Court
Church St
Dumbarton G82 1QR
United Kingdom
Find On Map
Latest Cases
No Insurance Charges Dropped
Our clients were accused of driving without insurance and causing and permitting the other to drive without insurance. Our Mr Simpson negotiated a deal with the Crown whereby both pleas of NOT GUILTY...
Read More
Drug Driving Dumbarton 4 Penalty Points
Our client was pulled over for driving an overweight van. The police officers detected a strong smell of cannabis from inside the van and asked our client to submit to a drug swap. Our client refused ...
Read More