The M74 in Dumfries is Scotland's speeding ticket hotspot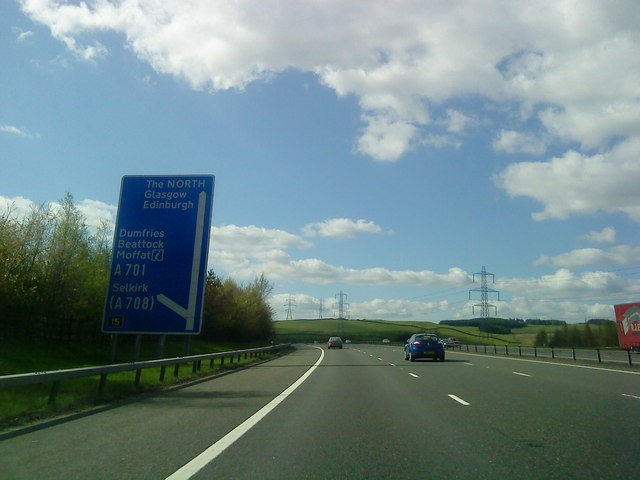 M74 Scotland's Speeding Ticket Hotspot
It comes as no surprise to the team at Michael Lyon Solicitors Limited the M74 in Dumfries is Scotland's speeding ticket hotspot. We appear in Dumfries on a weekly basis and the sheer volume of road traffic cases running through the Justice of the Peace and Sheriff Courts is quite startling.
Freedom of Information
A recent Freedom of Information request has revealed that nearly 4500 speeding offences were detected last year. The pleading diets tend to be heard on a Tuesday in Dumfries Justice of the Peace Court and, quite literally, there are not enough seats to accommodate the number of accused called to appear.
There are differing views on the meaning of these statistics:
is it a heavy handed approach to motoring offences on the part of Police Scotland?;
are drivers just not taking the speed limits seriously on the M74?.
It may be a little of both but the last decade has seen a consistently bustling Justice of the Peace Court and we suspect the situation will not change in the next decade.
Speeding Prosecutions in Dumfries
Speeding prosecutions in Dumfries tend to start at around 83mph.
We have never seen a lower speed prosecuted so, if you are in the habit of setting your cruise control to 80mph, you should manage to pass through uninterrupted. It is worth noting that other jurisdictions, for example Stirling and Falikirk, do insist on prosecuting at 80mph so you may wish to consider modifying your cruising speed in these particular places.
Are you at Risk of Being Disqualified?
If you have been caught at a speed outwith the range of a fixed penalty, you will receive a Court citation for, most likely, Dumfries Justice of the Peace Court. This Court deals with the majority of speed based prosecutions from the M74. In cases where the speed is so high that the prosecution considers the driving may be classed as dangerous, then the matter will be prosecuted in Dumfries Sheriff Court under s.2 of the Road Traffic Act 1988, namely dangerous driving.
All clients want to know whether they are at risk of being disqualified from driving. This depends on a variety of factors but the main ones to consider are the level of speed and any prior endorsement history. Our extensive experience in Dumfries can be trusted to ensure a realistic assessment of sentence is provided. The Court may also consider discounting your sentence if a plea of guilty is tendered at an early stage. It is not obligatory that the sentence is reduced following an early plea of guilty however we are pleased to advise that discounts are routinely offered in Dumfries Justice of the Peace. This can make a real difference in cases where an accused already has accumulated a number of penalty points.
Free Case Assessment
Please also remember that it is for the Crown to prove beyond reasonable doubt that you committed the offence. Whilst the Crown in Dumfries is certainly able at prosecuting speeding cases, mistakes are often made. You will always have the option to plead not guilty and defend the case in the event that you do not accept the charge or wish to attempt to avoid the consequences of your road traffic misdemeanor.
Our track record speaks for itself and we would be delighted to provide a free case assessment should you have an unfortunate encounter with a speed camera in Dumfries.
Photo © Andrew Abbott (cc-by-sa/2.0)
Published:
2017-05-29 15:51:57
Modified:
2018-10-06 20:51:41
Published by:
Michael Lyon Solicitors