Dangerous Driving At Jedburgh Sheriff Court Not Guilty
Kept Licence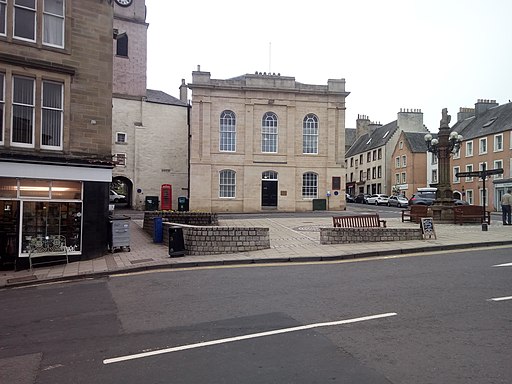 This case was heard at Jedburgh Sheriff Court on 6 March 2018 and the outcome is as reported by the Border Telegraph.
Our client was originally facing three charges: dangerous driving (contrary to s.2 of the Road Traffic Act 1988), failing to stop and give details following an accident (contrary to s.170(2) & (4) of the Road Traffic Act 1988) and failing to report the accident to the Police (contrary to s.170(3) & (4) of the Road Traffic Act 1988). The sum and substance of the matter was that our client was driving a motor lorry when part of his trailer became detached and struck a pedestrian walking on the Rennie Bridge in Jedburgh.
Pleas of not guilty were entered in relation to all charges. These pleas were eventually accepted by the Crown on the day of the trial at Jedburgh Sheriff Court. Our client did plead guilty to an alternative charge on the complaint by driving a vehicle in a manner which involved a danger of injury. This charge normally carries three penalty points.
We made certain submissions to the court in terms of s.48 of the Road traffic Offenders Act 1988 which prevents a court from imposing penalty points in circumstances where an accused proves he did not know, and had no reasonable cause to suspect, that the use of the vehicle involved a danger of injury to any person. Careful consideration was given to the submission and whilst the Sheriff accepted that the accused did not know that there was a metal pole protruding from his trailer, it was held that the fact he was being flashed and tooted by another driver should have alerted him to the fact that there was an issue with his vehicle.
The client was delighted to receive only three penalty points in all the circumstances.
Published: 08/03/2018