Dangerous Driving Dumfries Found Not Guilty
Kept Licence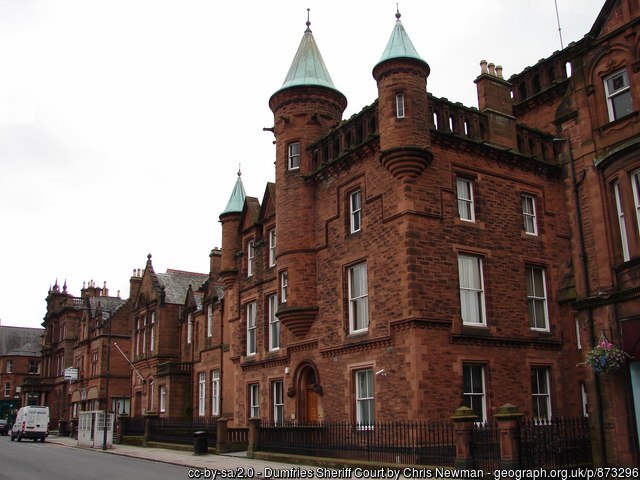 Our client was involved in a collision on the A701 and charged with dangerous driving contrary to Section 2 of the Road Traffic Act 1988. The charge was very serious and unfortunately our client chose to deal with matters himself at the beginning. Not realising that dangerous driving invokes mandatory disqualification he pled guilty by letter and was summoned to Court. The letter from the Court also advised that he seek legal advice in advance of the Court date.
Our client's partner had heard a radio advert for an "Award Winning" conveyancing/general criminal/road traffic firm and arranged an appointment to meet their "Associate Director". Our client and his partner were told (correctly) that the case was very serious and (incorrectly) that there was no hope. They were offered the services of the Firm to mitigate the consequences for an astonishing amount of money, especially since the consequences are more or less set in stone given that both disqualification and a resit of your driving test are compulsory. Our client (correctly) baulked at the figure and the sense of hopelessness that had been instilled. They made their way up High Street and came to our office as he could not afford to lose his licence. Following a lengthy consultation we advised that there was indeed hope and that we were confident of securing an acquittal for the charge to which our client had already pleaded guilty. Not even a telephone call from the "Associate Director" offering to reduce his 'plea in mitigation fee' by £500 could persuade them back down the road.
We have never applied to win any law awards nor have we paid for any awards. We do not think that purchasing a table for 10 and spending an entire evening with other lawyers to be considered for an award a good use of company funds or, more importantly, our personal time. We quietly take our accolades in Court.
The case was always going to be difficult as they allegation lay on the border between careless and dangerous driving, but in law there is no in-between. Our first task was to persuade the Court to allow the plea of guilty to be withdrawn and to substitute therefor a not guilty plea. We spoke to the Crown in advance and there was no difficulty in achieving this at what was originally supposed to be a sentencing hearing.
Dates were assigned for Trial and it was heard over two days. We offered a plea to the statutory alternative of careless driving but the Crown refused to accept this on the basis of the evidence contained within the statements (which was entirely the correct thing for the Crown to do). The case depended upon the dual skills of cross-examination and advocacy (the gentle art of persuasion). The case concluded on 15th May 2018 with the Learned Sheriff convicting our client of the statutory alternative - careless driving - contrary to Section 3 of the Road Traffic Act 1988 and imposing 8 penalty points and a fine of £700.
This case was dealt with by our Mr Simpson at Dumfries Sheriff Court.
Kept Licence!
Published: 16/05/2018