Drink Driving Charge Perth Found Not Guilty
Kept Licence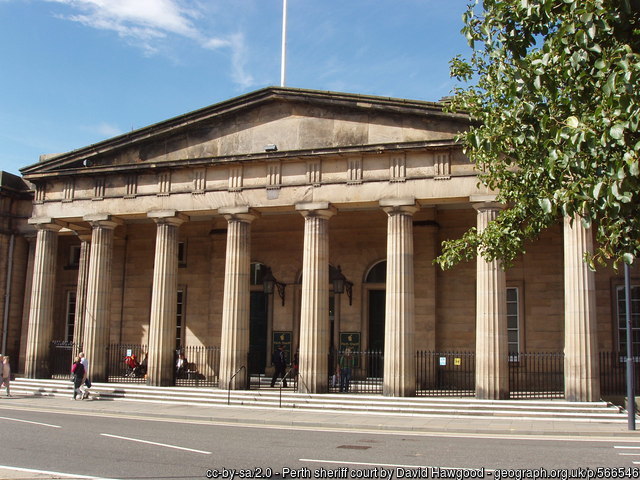 Drink-Driving Charge Perth Sheriff Court
Our client was a professional golfer who had been recommended to contact our office by the police officers who arrested him. Initially, he had come to the attention of the officers by allegedly driving through a "No Entry" sign and once stopped was breathalysed and failed the test. At Perth Police Station a blood sample was required and later submitted to analysis. Our services were engaged and we advised that a not guilty plea be entered to the charges.
Defence To Drink-Driving Charge Scotland
In a criminal case in Scotland it is always for the Procurator Fiscal to prove an accused person's guilt beyond reasonable doubt. In drink-driving cases that involve an alternative specimen of either blood or urine it becomes more complicated for the prosecutor as there is an extra layer of evidence that requires to be considered and corroborated. In general terms the defence of a drink-driving charge in Scotland is technical and will be focussed upon the procedure employed by Police Scotland in the investigation of the offence, the documentary productions and expert analysis of the evidence.
Technical Defence To Drink-Driving Found Not Guilty
In drink-driving cases involving blood analysis there will be a toxicology report made available to the defence by the Procurator Fiscal. The analysis of blood specimens are crucial evidence for the Crown in seeking to prove a contravention of section 5(1)(a) of the Road Traffic Act 1988 by an accused. We carefully examined the toxicology report and found that there was a fundamental issue with the report - basically that the analysis was flawed and that the Crown would not be able to secure a conviction. We approached the Procurator Fiscal on the morning of the trial at Perth Sheriff Court. Following representations made to the Crown the case was called and pleas of "not guilty" were accepted in respect of both charges. Our client was understandably delighted with the outcome.
Road Traffic Lawyer - Specialist Drink-Driving Lawyer
Our reputation for successfully defending allegations of drink-driving led to the highly regarded https://www.drinkdriving.org/ seek our assistance to advise drivers in Scotland of the law insofar as it relates to drink-driving. Over the years we have answered hundreds of questions from motorists who fear that they may have fallen foul of the drink-driving legislation. You will be able to find the answers to many of the questions you may have from our FAQs section in Drink/Drug Driving. If you cannot find the answer, feel free to contact our office for a free and comprehensive answer to any questions that you may have. You can access the drink-driving forum and ask questions by following this link:
https://www.drinkdriving.org/drink_driving_free_legal_advice.php
You can also see an interesting info graphic from Rehab 4 Alcoholism here: https://www.rehab4alcoholism.com/article/63/drink-driving-at-christmas-infographic-2017
Kept Licence!
Published: 23/08/2017