Stirling Speeding Ticket Road Traffic Lawyer
Reduced Sentence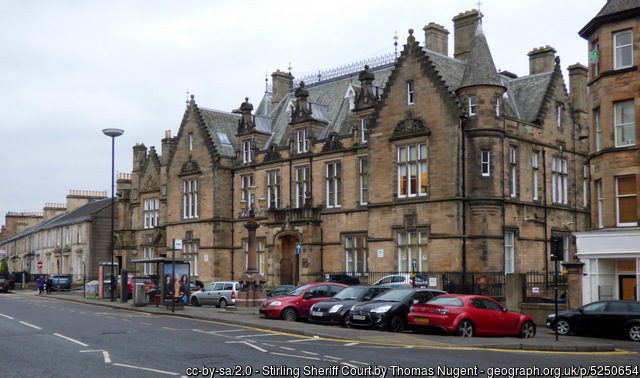 Our client was charged with travelling at 93mph in a 60mph limit.
The case began for our client upon the receipt of a Notice of Intended Prosecution and we advised what ought to be done with that. Thereafter, the speed was too great to be dealt with by a fixed penalty.
Stirling deals with a lot of road traffic cases, and a lot of speeding cases find their way before the Justices of the Peace at Stirling. The Court and indeed the Prosecutors are well-versed in road traffic law. Our client was anxious to avoid a ban for speeding and instructed a not guilty plea to be entered to allow us to examine the evidence and ascertain whether or not the Crown were going to be able to prove their case beyond reasonable doubt. In the present case, it appeared to our experienced eyes that all things being equal a conviction - at 93mph - was the most likely outcome. In our opinion, this level of speed at Stirling Justice of the Peace Court would almost always result in the Court exercising its powers of discretionary disqualification.

We discussed the case thoroughly with our client and it was agreed that we would seek to discuss resolution with the Procurator Fiscal's Office. We were able to persuade the Crown to accept a plea of guilty to 85mph. This was a level of speed that, in our experience, would ordinarily result in a penalty points endorsation. Our client's licence was endorsed with 5 penalty points and he was fined £300. Our client kept his licence and was pleased with the outcome.

We are not the new breed of so-called 'road traffic lawyers' who profess to have 100% success rates in every case that they have dealt with - that would be ludicrous! Nor do we have entirely meaningless awards adorning our website. We have been defending road traffic cases exclusively for over a decade and have built up a wealth of experience and a formidable reputation in the process. We offer professional advice, personal representation and a focus on securing the best possible outcome in every case. Very often that can mean holding your nerve and trusting in us that we can secure an outright acquittal. On other occasions such as this, it involves behind-the-scenes negotiations and a plea of guilty being tendered to the Court.
This case was dealt with by our Mr Simpson at Stirling Justice of the Peace Court on 4th December 2017.
Reduced Sentence!
Published: 04/12/2017