The Road Traffic Lawyer in the Press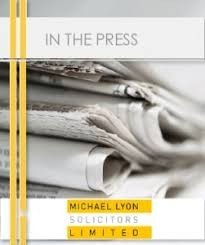 The Road Traffic Lawyer in the Press – Ronnie Simpson Defending
He said: "This was a momentary lapse of attention.
Read the full story printed in the news online website Mirror.co.uk
"On his way to work he became aware of a spider coming down in front of him on the driver's side of the windscreen.
"He attempted to remove the spider which fell into his lap and he said he had to put his head down and attempt to flick the spider away from his lap.
Sheriff Martin Edington said: "You need to be aware that even a momentary lapse of attention can have very serious consequences and I'm not convinced this was momentary.
"I consider this at the lower end of the scale so I'm not going to impose any discretionary disqualification.
Published:
2017-05-31 10:21:23
Modified:
2018-10-06 21:02:53
Published by:
Michael Lyon Solicitors