The most common road traffic offence that we are asked to defend in Dunoon is dangerous driving. Speeding motorists and motorcyclists taking in the Rest and Be Thankful and coming round the Lochs are often detected by Police Scotland and charged with dangerous driving contrary to section 2 of the Road Traffic Act 1988. We have successfully defended many drivers who have been charged with road traffic offences in Dunoon.

The best place to park in Dunoon (if you have taken the car ferry) is the pay-by-the-hour car park at Moir Street. There are free options available at Jane Villa and the Coal Pier. If you're parched after your journey, there is a nice coffee shop Swallow Cafe at the corner of Agyll Street and Church Street.

Further information can be found here: https://www.scotcourts.gov.uk/the-courts/court-locations/dunoon-sheriff-court-and-justice-of-the-peace-court
Image: dan kearney, CC BY-SA 3.0 <https://creativecommons.org/licenses/by-sa/3.0>, via Wikimedia Commons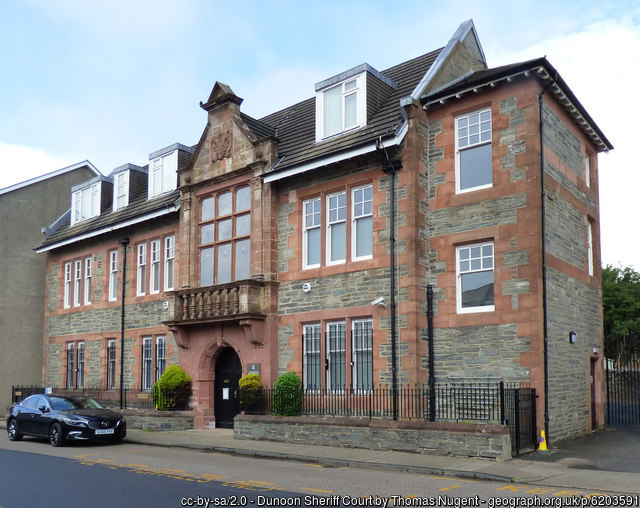 Dunoon Sheriff Court and Justice of the Peace Court
5 George St
Dunoon PA23 8BG
United Kingdom
Find On Map
Latest Cases
Dangerous Driving Dunoon 6 Points
This was a bit of a strange case... Our client had become stuck in slow moving traffic and elected to drive through the woods and countryside over fields and down lanes etc to get past the accident t...
Read More