Our flagship office opened on High Street, Glasgow in 2008. Since then we have defended thousands of motorists whose licences were at risk. Glasgow Sheriff and Justice of the Peace Court has always been a great place to defend road traffic offences. We have a developed an enviable reputation over the years for the successful defence of all manner of road traffic offences in Glasgow. We have a special interest in the defence of dangerous driving in
Glasgow (section 2 of the Road Traffic Act 1988) and speeding in Glasgow. Exceptional hardship in Glasgow has also spiked in recent years with more and more drivers being permitted to drive with 12 or more penalty points.

Glasgow has a range of parking options. The best value is Glasgow Central Mosque which charges £3 per day and is around a 5 minute walk from the Court. St Enoch car park is also an option for users of Glasgow Sheriff and Justice of the Peace Court. Limited parking is available on Carlton Place but it is expensive and a favourite haunt of the parking police.

Further information can be found here: https://www.scotcourts.gov.uk/the-courts/court-locations/glasgow-sheriff-court-and-justice-of-the-peace-court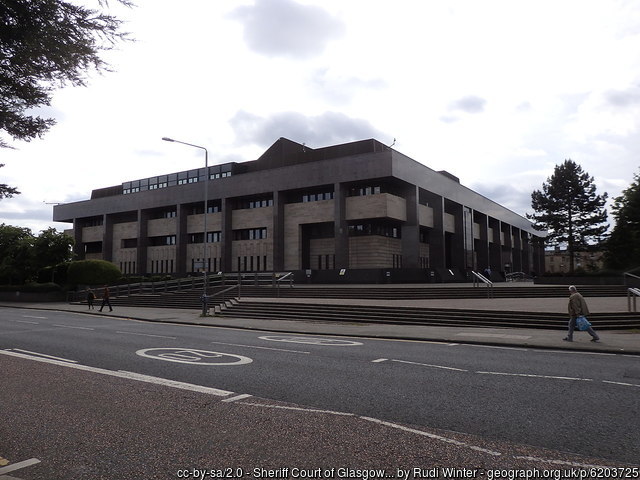 Glasgow Sheriff Court and Justice of the Peace Court
Sheriff Clerk's Office
PO Box 23
1 Carlton Place
Glasgow
G5 9DA
United Kingdom
Find On Map
Latest Cases
Dangerous Driving Charge Dropped 7 Points
Our client was accused ofdangerous driving contrary to the Road Traffic Act 1988, Section 2 (as amended). The basic outline of events was that our client was stuck in slow moving traffic close to Byr...
Read More
Dangerous Driving Charge 5 Points Glasgow
This matter concluded at Glasgow Sheriff Court on 16 August 2022. The original charge involved an allegation that our client had driven dangerously by driving on the opposing carriageway and thereby ...
Read More